Christmas!! Thanksgiving has past, and now you can really tell Christmas is coming! More and more festive decorations are popping up on neighborhood houses, which I always love driving around and looking at. We decorated our house last weekend, too. One of my favorite things is our snowflakes hanging from the ceiling in the living room. :) I finally started my Christmas shopping this week... one gift down! Oh and boy, is it getting cold! All these things put me in the mood to show you guys something
Christmasy
!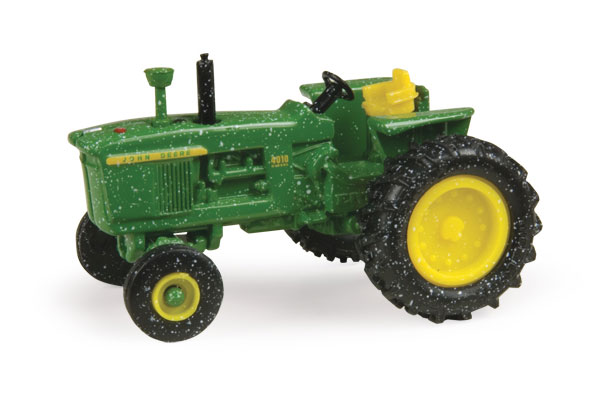 ERTL
Item #
45260
-
1/64 Scale
- Price = $7.99
Or here's a great holiday set that just came in: the
'Tis the Season Holiday Set
from First Gear. It comes with
1960 Mack B-Model Stake Truck
painted in green with
t
hree figurines
--a dad and his two kids--,
boxes of toys
, and
two wreaths
. The truck has a matte finish paint job to create detail and add to the realistic and vintage look of the set. The figures and accessories in this set are hand poured and meticulously painted with realistic shading and highlighting as well. It comes with features such as detailed cab interior, detailed chassis and undercarriage, and more!

I want to hear from
you
about your
favorite Christmasy model
or just anything that was
a great holiday gift!