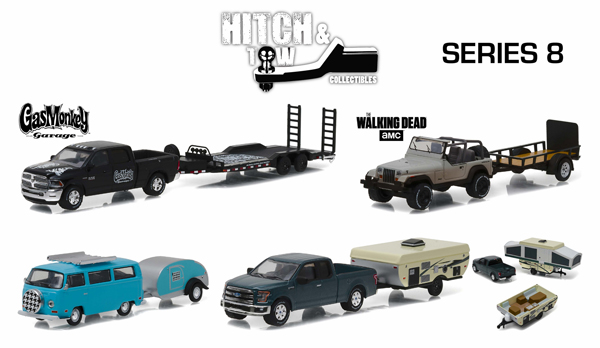 #32080-CASE - 1/64 Scale
Mid-December Arrival
Hitch & Tow Series 8 - 12-Piece Assortment
Four vehicles are featured (as is usual for a Hitch & Tow release), but this assortment is packed with some serious details which set it apart.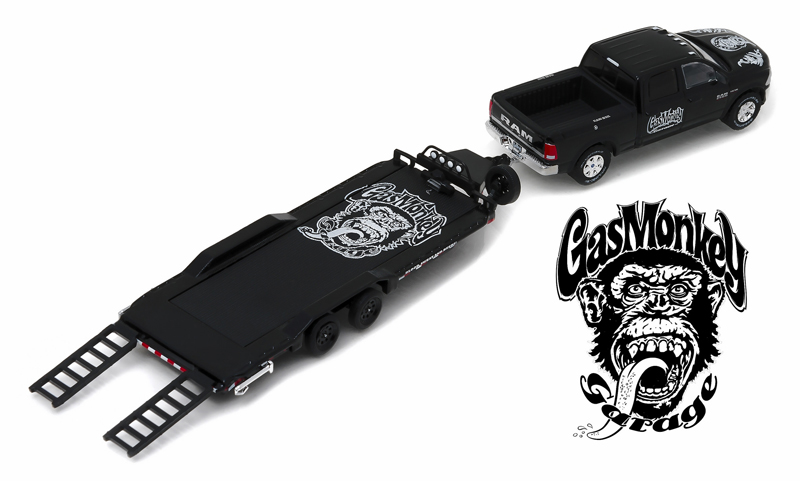 32080-A - 1/64 Scale
Mid-December Arrival
2016 Ram 2500 and Car Hauler - Gas Monkey Garage
The trailers on these two models have ramps that lower for loading.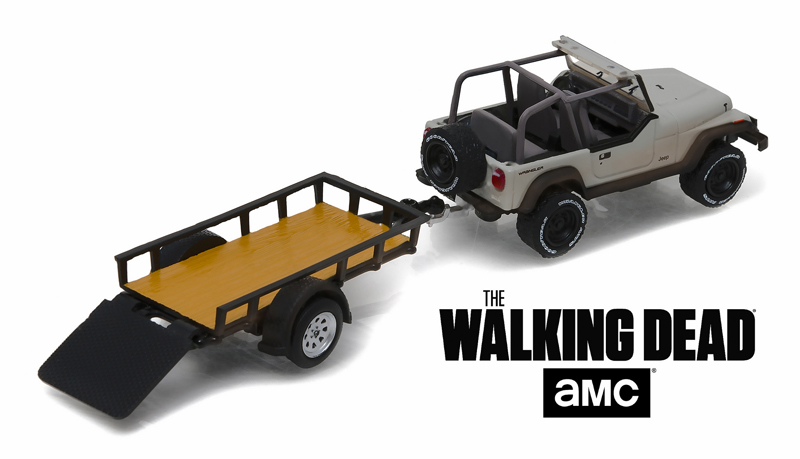 #32080-B - 1/64 Scale
Mid-December
Michonne's Wrangler YJ and Utility Trailer - The Walking Dead
They also feature highly detailed, free-rolling wheels, accurate badging, and working corkscrew jacks.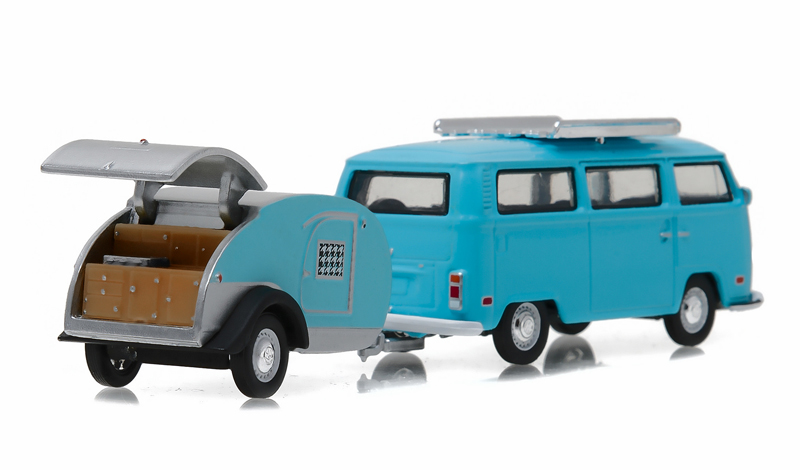 #32080-C - 1/64 Scale
Mid-December Arrival
1972 Volkswagen Type 2 Van and Teardrop Trailer
The Volkswagen Type 2's teardrop trailer has an opening rear hatch.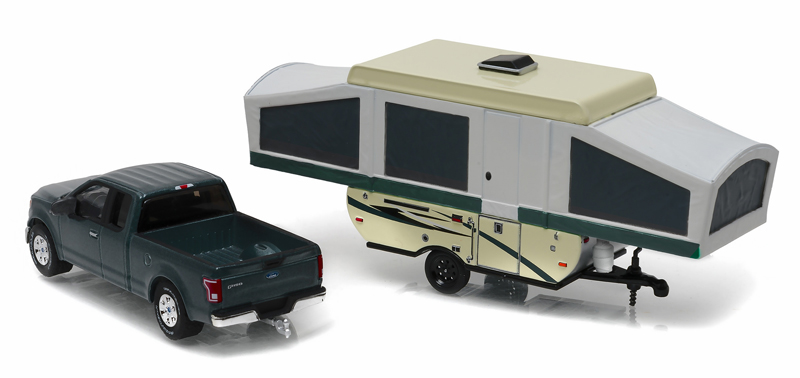 #32080-D - 1/64 Scale
Mid-December Arrival
2015 Ford F-150 with Pop-Up Camper
Arguably the coolest part of this release,
GreenLight
has tooled a new pop-up camper that can be displayed in either compact or expanded configurations, and features a detailed interior.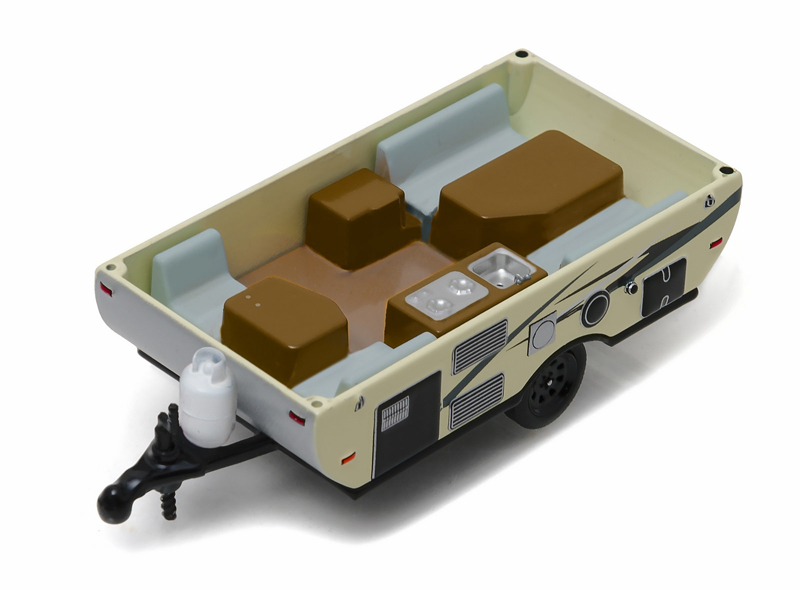 Pop-Up Camper Interior
And don't forget about the green machines! For a chance at finding one, pick up a
12-piece, factory-sealed case
which includes 3 pieces each of four designs.
If you've missed out on Hitch & Tow in the past, we've got you covered! Several older releases are still available in limited quantities; check them out
HERE
.