I don't know if it's the wooden wheels or the crank-start motor, but everyone loves the
Ford
Model T. There is such a rich history with the Model T that it has become the focus of numerous interest groups and collectors clubs. Another brand with a rich history is
Texaco
. Texaco and Ford go way back as you can see from
Round 2
's latest announcement below.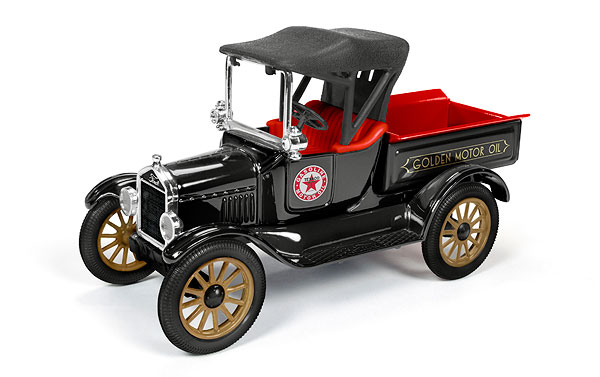 #CP7320 - 1/25 Scale


July / August Arrival


Texaco - 1918 Ford Model T Runabout - 2nd in the USA Series
This
1/25 scale
model is the second in Texaco's USA series. Whether you identify with the Ford fans or the Texaco tradition, you have found the next piece for your collection with
this 1918 Ford Model T Runabout. The USA series celebrates the Ut
ility, Service, and Advertising of the Texaco brand.
Go ahead and pre-order this truck at
3000toys.com
. While you're there be sure to check out the rest of our
Texaco
collection.