Bruder

toys have been around for years, and we love them! They are great for children because they're made of very durable plastic which allows them to survive rigorous play and provide great memories for years to come.
We just received two NEW
1/16 scale
police vehicles that are sure to be a fun addition to any collection! They feature highly detailed, functional parts that allow for the imagination to run wild.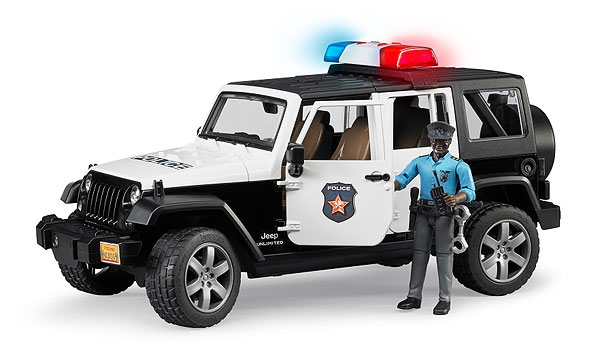 #02527 - 1/16 Scale
Jeep Rubicon Police Car with a Policeman Figure
This Jeep Rubicon Police Car comes with a policeman action figure that has all of his gear ready to go to keep his city safe.
The car rolls around with ease and features a
removable back seat
and
opening doors and tailgate
. It also includes light and sound
elements.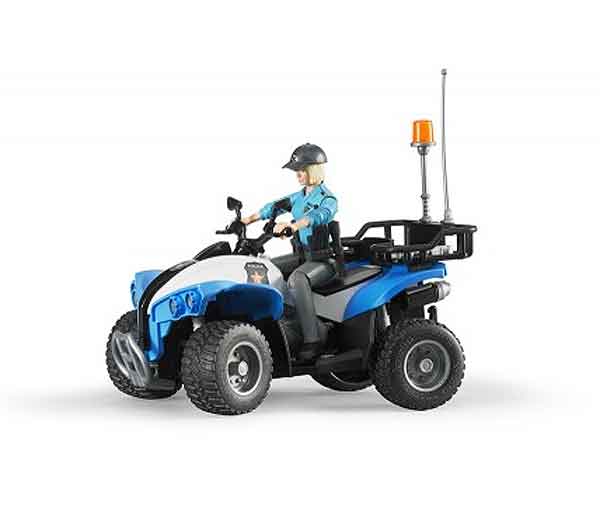 #63010 - 1/16 Scale
Police 4 Wheeler with Policewoman
The Police 4 Wheeler allows the included policewoman to protect and serve in limited access and off-road areas or to patrol large events. You can pack your tools on the back rack or remove it, and the movable wheels allow you to get around any obstacle you may come across.
Visit
3000toys.com
to place your orders for these brand new law enforcement vehicles
, and remember that Bruder toys make great gifts!
Also, be sure to check out some of our other durable toys from
Bruder
,
ERTL
,
New-Ray
, and
Little Buster
.