The 4th Series of
GreenLight's
Anniversary Collection
has just arrived! We are very excited about this
1/64 scale
set which celebrates anniversaries of different companies like Shell Oil and cars like the Chevy Corvette or the Jeep Rubicon! Each car is individually packaged in themed clamshell packaging.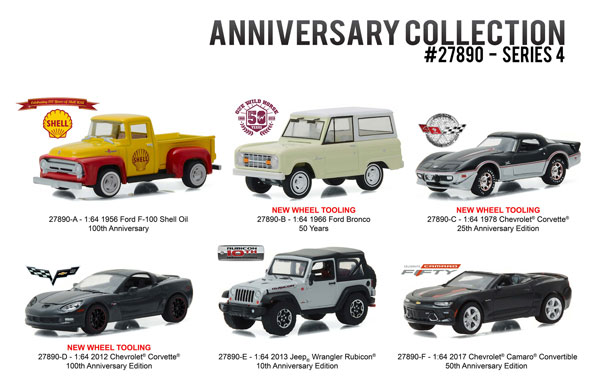 #27890-CASE - 1/64 Scale
Anniversary Collection Series 4 - 6-Piece Set in a Non-Returnable, Factory-Sealed Case
Visit us at
3000toys.com
to place your orders for these incredible
1/64 scale
replicas from
GreenLight
! Remember to keep an eye out for the extremely sought-after Green Machines, which only comprise about 2% of each production run.