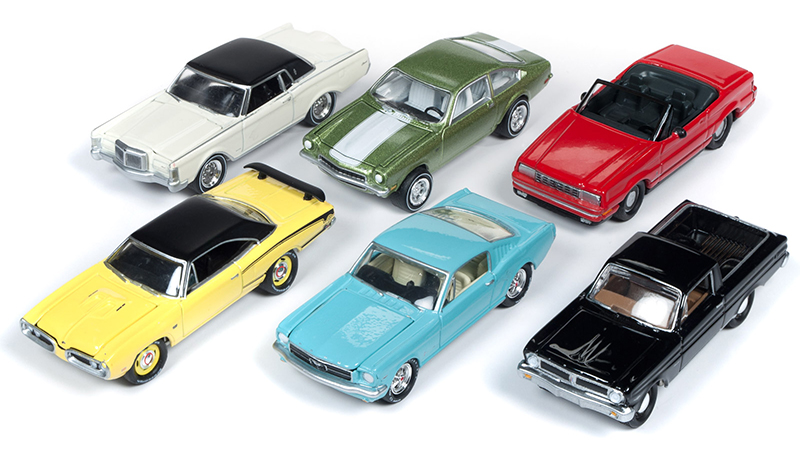 #JLCG019-A-CASE - 1/64 Scale


May - June Arrival


Johnny Lightning Classic Gold 2019 Release 2
Johnny Lightning's
Classic Gold 2019 Release 2 is coming this Spring! These sets combine an assortment of beloved
1/64 scale
American autos with the added thrill of Johnny Lightning's
White Lightning
chase cars; these rare whited-out vehicles are inserted into cases at random and are a blast to find!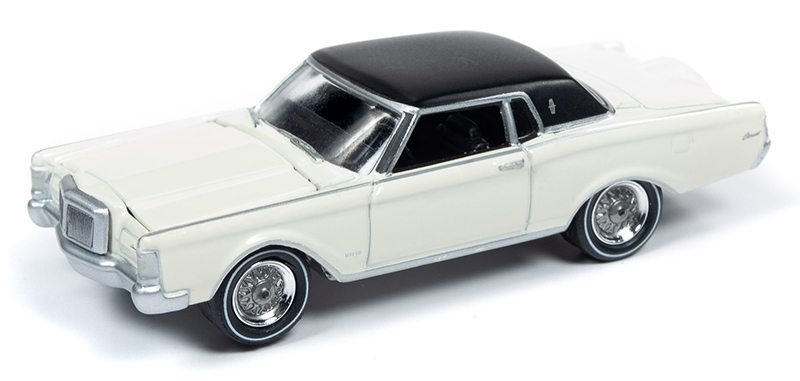 1969 Lincoln Continental in Wimbledon White - 1/64 Scale
The luxurious Lincoln Continental has seen over 55 years of production and ten major redesigns, with the 1969 model year represented above. The beloved 1972 Chevy Vega (below) has a shorter production history, but no less devoted fans!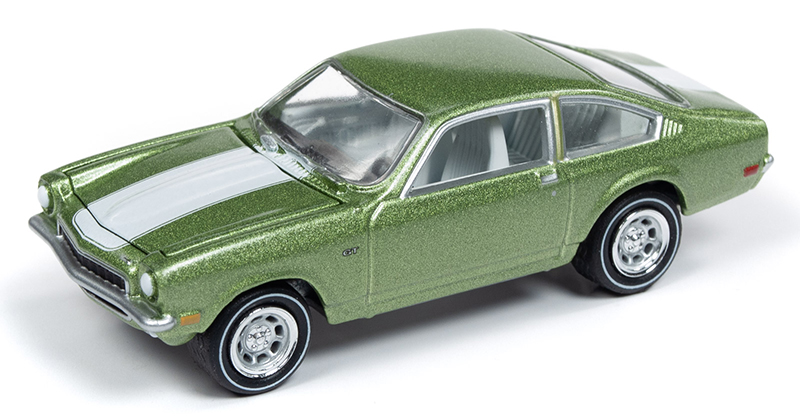 1972 Chevrolet Vega in Gulf Green Poly - 1/64 Scale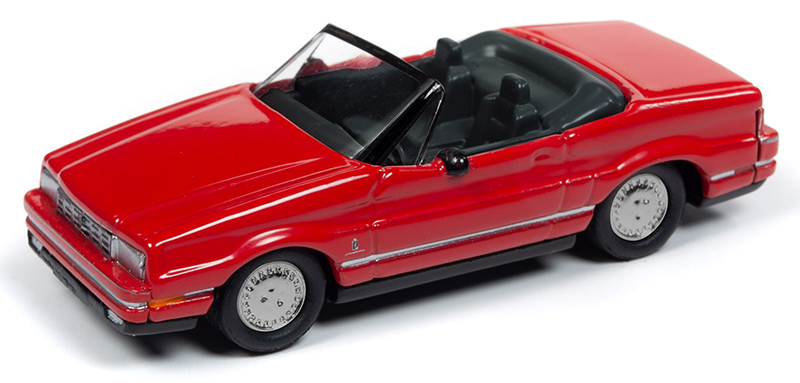 1992 Cadillac Allante in Bright Red - 1/64 Scale
The 1992 Cadillac Allante convertible (above) was the preferred vehicle of many sales- and businesspeople throughout the nineties, projecting an image of modernity and status. Walking on the wild side, the 1970 Dodge Super Bee (below) went 0-60 in under six seconds! It represents a classic muscle car styling that many have emulated.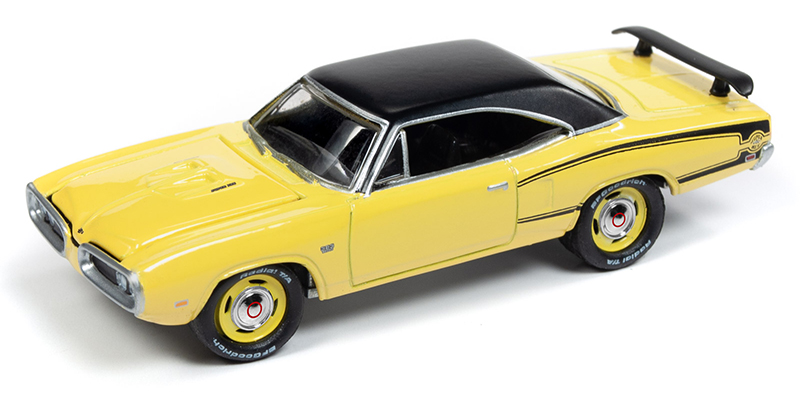 1970 Dodge Super Bee in Banana Yellow - 1/64 Scale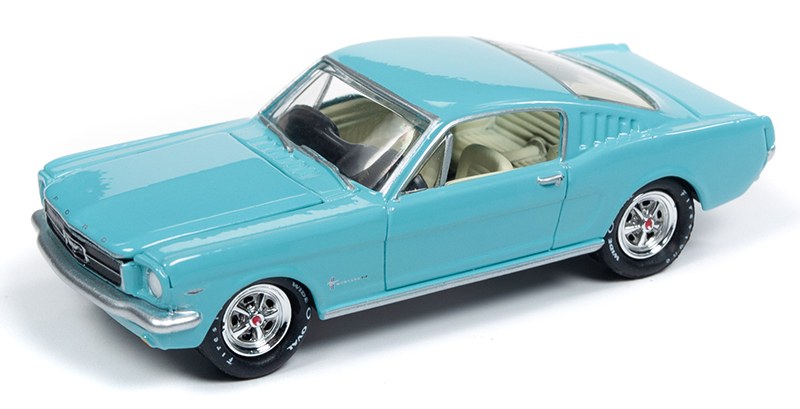 1965 Ford Mustang Fastback in Tropical Turquoise - 1/64 Scale
Two 1965 Fords round out this assortment: the supremely popular Mustang Fastback in tropical turquoise (above) and Ford's fantastic El Camino competitor, the Ranchero (below).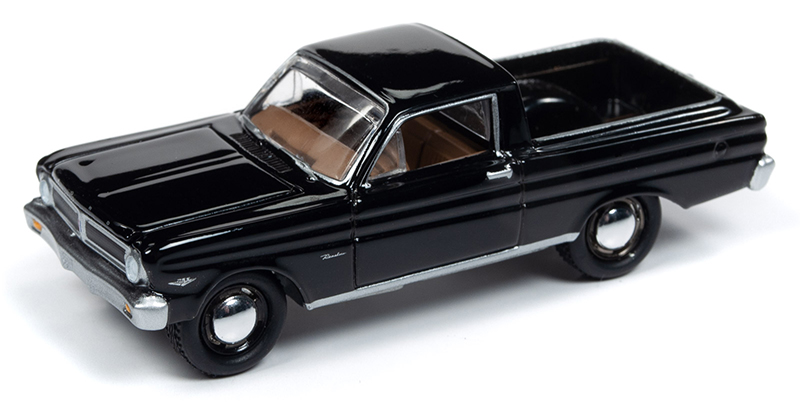 1965 Ford Ranchero in Gloss Black - 1/64 Scale
All of these vehicles feature:
• Diecast metal construction
• Free-rolling wheels with rubber tires
• Individualized packaging
• Authentic factory paint schemes and badging
• True-to-scale detail
A "B" version of this release is also available, offering alternate paint schemes for each model: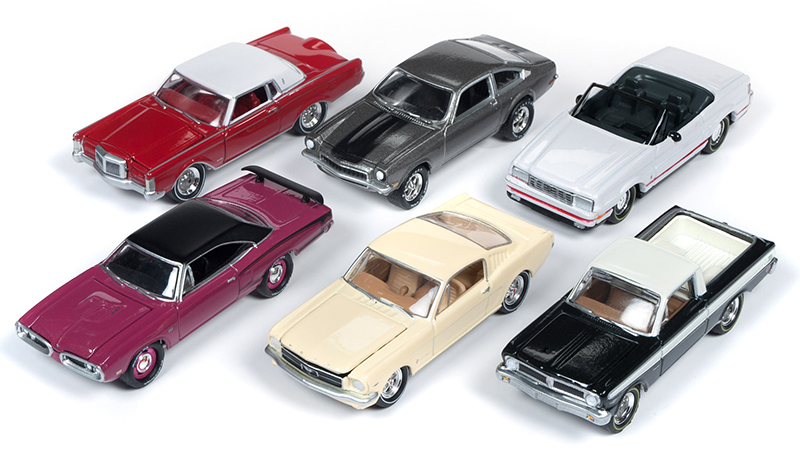 #JLCG019-B-CASE - 1/64 Scale


May - June Arrival


Johnny Lightning Classic Gold 2019 Release 2
These cars are available for pre-order today, so don't wait...visit us at
3000toys.com
!