We are happy to introduce 3 truck that we will be receiving in the 4th quarter of this year. These are limited editions of 132 each and are available for pre-order now. Here's a preview:

This one
reflects Freightliner's new
Cascadia
model, with graphics saying "Everything has changed." I'm sure it will prove to be a very nice looking truck, and very popular.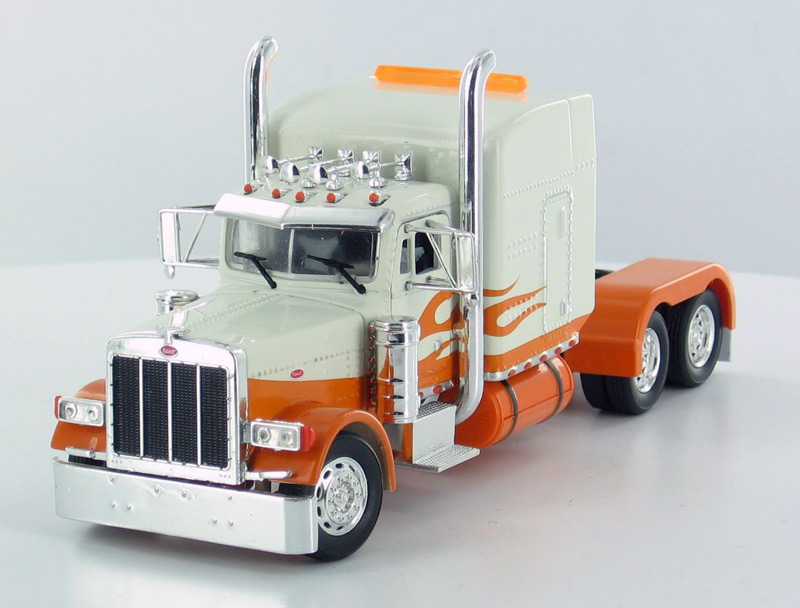 Next we have an flaming
owner-operator cab
. A
Peterbilt 379
to be exact. These flames have been very popular with us in the past.

And
here
is the loveliest of all. Can I call a truck lovely? This model will feature "Zēlo Water" graphics. Now I know you're wondering what Zēlo is. Zēlo is an up-and-coming water product that combines high levels of essential minerals with subtle refreshing flavors, all without added calories or sweeteners. An all-natural thirst-quencher, zēlo tastes delicious and is safe for all ages, from babies to grandparents. I can't wait to try it.
Pre-order these items so you don't miss out. These are sure to go fast!