The Marvel cinematic universe has established itself as a definitive fixture at the box office in recent years, in no small part due to
Captain America
and
Ironman
. These characters have been loved by fans for many years, but never more so than now.
Jada Toys
is showing their love for Marvel with these great new
4" diecast figures
!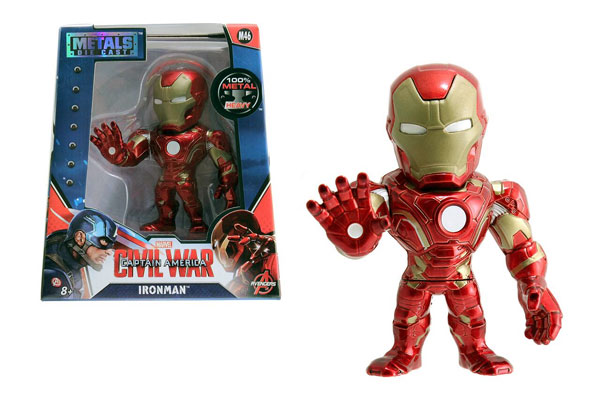 #97557 - 4"
April - May Arrival
Ironman Diecast Metal Figure
These collectible figures, inspired by the upcoming film Captain America: Civil War, feature unique, heavy diecast metal construction; which is unusual in figures of this type. These little guys have a lot in common with the heroes they're based on: they're tough, bold and a lot of fun to have around!
#97558 - 4"
April - May Arrival
Captain America Diecast Metal Figure