This Cat 245 replica has a working ME boom and stick, positionable bucket, detailed hydraulic lines, accurate handrails and steps. It features opening doors and perforated engine covers.
The paint and markings are accurate for the period, and inside the perforated engine covers is a highly-detailed engine that adds to the beauty of this model.
The windows on the cab allow you to see the detailed interior that makes this excavator even more realistic.
Individually-linked, narrow gauge tracks with spring tensioners allow for smooth operation on the construction site.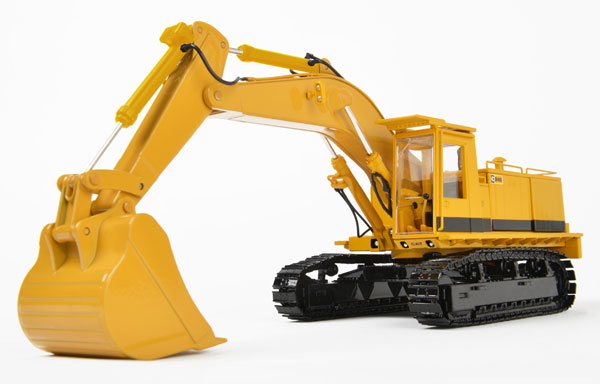 #245ME - 1/48 Scale
May / June Arrival
Caterpillar 245ME Mass Excavator - Vintage Precision Scale Model