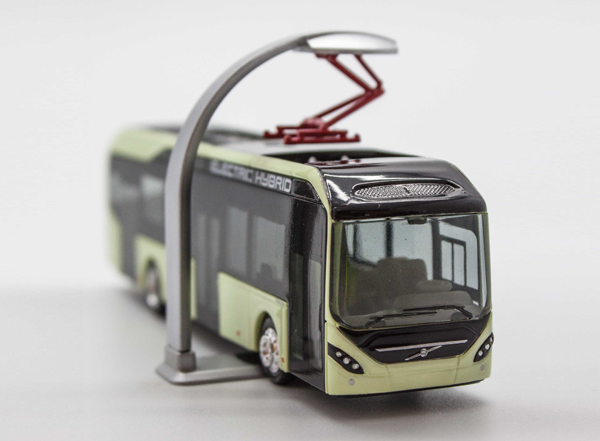 #300059 - 1/87 Scale


2016 Arrival


Volvo 7900 Electric Hybrid Bus
The Volvo 7900 comes with an authentic charging station that extends down to the bus like it would when it pulls up to a bus stop.
The bus's interior is highly-detailed with accurate decals on the exterior. It has rolling wheels and closely replicated lights.