A NEW Hauri Seon - Mercedes-Benz Arocs 4-Axle Dump Truck just arrived from
NZG
! This
1/50 scale
model features a steerable front axle, as well as, a tiltable dump bed.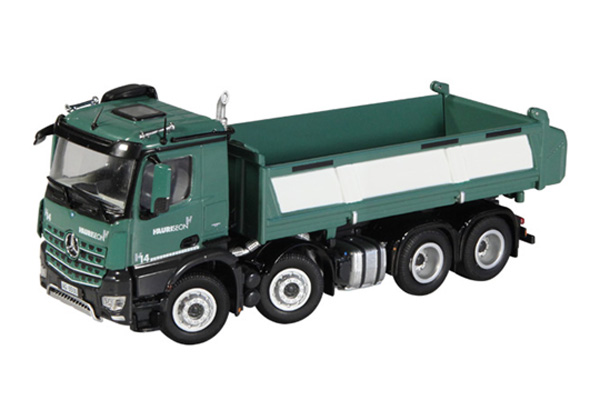 #904-02 - 1/50 Scale
Hauri Seon - Mercedes-Benz Arocs 4-Axle Dump Truck
The Mercedes-Benz Arocs 4-Axle Truck has a beautiful teal and white paint job with incredible attention to detail from front to back. The Mercedes logo can be seen on the front of the truck and even on the steering wheel. The tailgate opens, and a single hydraulic arm can be seen when the bed is raised. The Arocs grill is sharply recreated, and the tires have a good tread pattern.