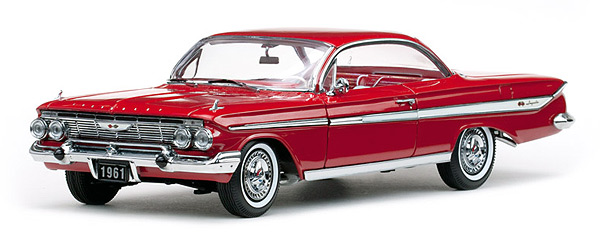 First up, we have a 1961 Chevy Impala Sport Coupe in Roman Red with a red and white interior. With features like an opening hood with a detailed engine, opening doors with great interior details, and a working trunk, heads are sure to turn with this model on display.
This Impala even has steerable wheels and an authentically replicated suspension!
Up next, we have a 1960 Ford Thunderbird Open Convertible in Raven Black with a tan interior. This Thunderbird has a detailed interior and exterior with features like an opening hood, trunk, and doors. If Raven Black is not your color, this car is also available in Corinthian White with a red interior.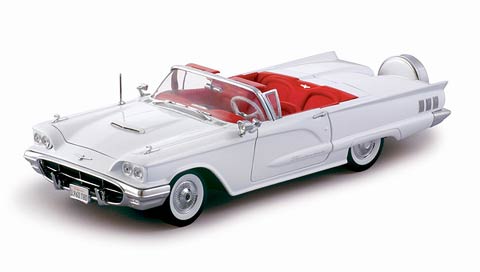 With over 500 1/18 scale models in stock or available for pre-order, 3000toys.com has you covered.