The ERTL Company was founded in 1945 by Fred Ertl Sr.
in Dubuque, Iowa with a vision to produce die-cast models of farm equipment. The ERTL brand has taken quite a few turns over the last 70 years including the production of AMT model kits and American Muscle cars. However, even with these forays into other markets, ERTL is still focused on its original vision of producing fine die-cast farm equipment models. This vision has rarely been more evident than in these 70th
anniversary
commemorative
tractors.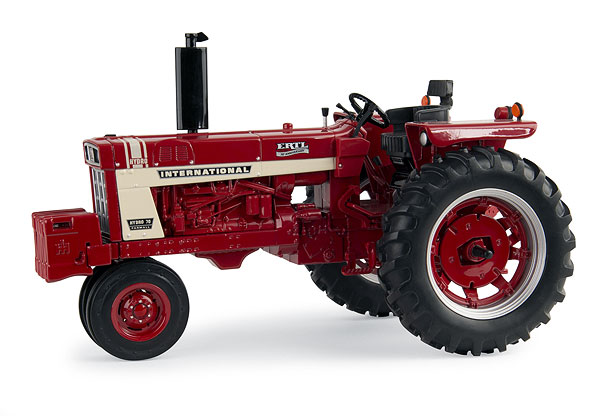 #14951A - 1/16 Scale
International Hydro 70 Tractor - ERTL 70th Anniversary Edition
The first of these 70th anniversary tractors is this beautifully replicated
International Hydro 70. With 10 individual nose weights, a 3-point hitch, and a detailed engine, it not only makes ERTL proud, but also every collector who displays it. Only 2,500 pieces were produced, so be sure to grab yours before they're gone!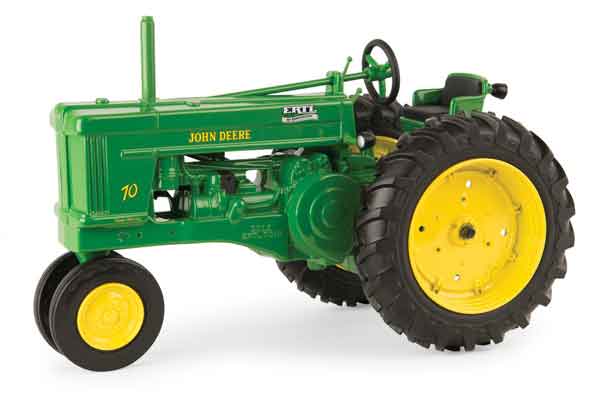 #45525A - 1/16 Scale
John Deere Model 70 Tractor - ERTL 70th Anniversary Collector Edition
The second tractor to get the anniversary treatment is the legendary
John Deere Model 70. Steerable front wheels, a detailed engine, and accurate John Deere graphics bring this model to life. It will look great in your showcase!
Both of these 1/16 scale tractors have an ERTL 70th Anniversary badge painted on them. You only have one shot at turning 70, and ERTL is doing it right!
These tractors won't last long, so get them before they're gone at 3000toys.com.