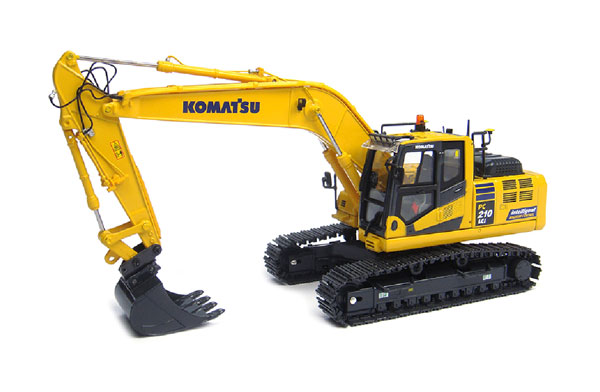 Featuring a 360-degree rotation between the track frame and the machine base / operator's cab, we first want to spotlight the
Komatsu PC210LCi-10 tracked excavator.
Other features include free-rolling metal tracks and a fully functioning boom, arm, and bucket.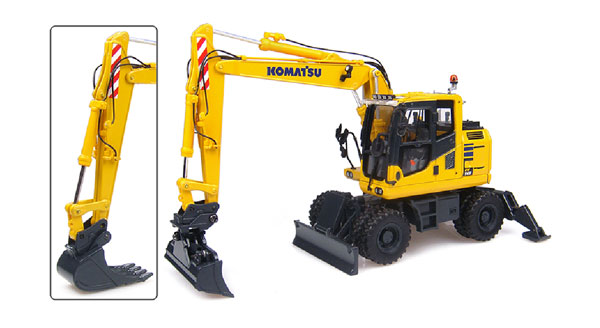 This wheeled excavator is a Komatsu PW148-10. With a movable arm, tipping bucket, and a rotating cab with retractable stands, this replica has many display options that are sure to grab some attention on a shelf or in a 1/50 scale layout. Included are both a standard bucket and a ditching bucket.
Visit us at 3000toys.com today to pre-order these incredible pieces. While you're at it, check out some other great 1/50 scale excavators from Norscot, Tonkin, and NZG!