Johnny Lightning has had a storied history. Introduced in 1969 by Topper Toys to compete with Hot Wheels,
Johnny Lightning
was a hit for the high speeds achieved by their early models. Topper Toys went out of business in 1971, and in 1994 Playing Mantis toys picked up the Johnny Lightning name. In 2005, Playing Mantis was purchased by RC2, which was later purchased by TOMY. TOMY stopped production of Johnny Lightning in 2013, and
Round 2
Corp. has just picked it up.
Round 2 is the natural destination for this classic American line. They have done a great job bringing back other discontinued products and reestablishing them in today's market. They have revamped such brands as
AMT
,
MPC
,
Polar Lights
, and (of course) the mighty
American Muscle
. We are proud to showcase the first releases that Round 2 has concocted for
Johnny Lightning
!

#JLCG001-A-CASE - 1/64 Scale


January / February Arrival


Johnny Lightning Classic Gold - 6-Piece Case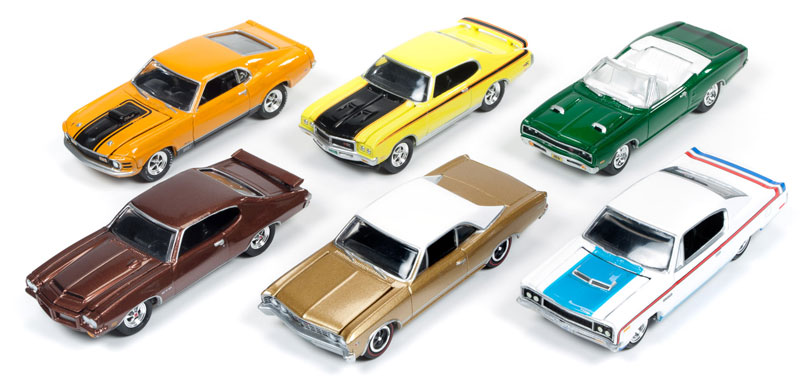 #JLMC001-A-CASE - 1/64 Scale


February / March Arrival


Johnny Lightning Muscle Cars - 6-Piece Case
#JLSF001-A-CASE - 1/64 Scale


February / March Arrival


Johnny Lightning Street Freaks - 6-Piece Case
All of these collections can also be purchased in alternate colors and graphics. When you buy one of these factory-sealed
Johnny Lightning
cases, you have a chance to find one of the randomly included White Lightning Models. To see all of the options, head over to
3000toys.com
.