The first week of the new year is a special time. In this season, it's easiest to not only look back on the past year, but to embrace future possibilities as well. No sci-fi franchise encapsulates this Yin-Yang quality quite so well as Back to the Future. It explores the patient, measured observance of history and a bold and exciting vision for the future.
With that said, it's my pleasure to announce the newest addition to
Auto
World's
fantastic slot car line:
Back to the Future
!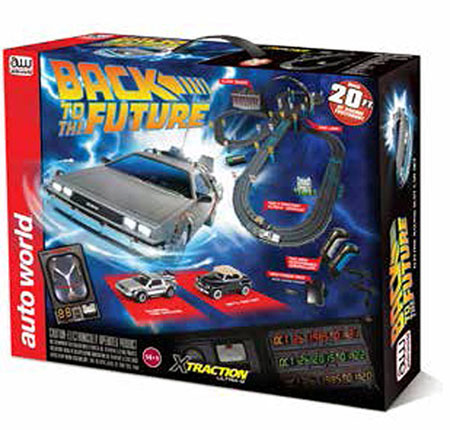 #SRS297 - 1/64 Scale
Back to the Future Slot Car Race Set
This exciting set features the classic DeLorean competing against Biff's 1946 Ford. It comes with 2 high performance controllers, 20 feet of race track, and a cardboard replica clock tower. This set has it all!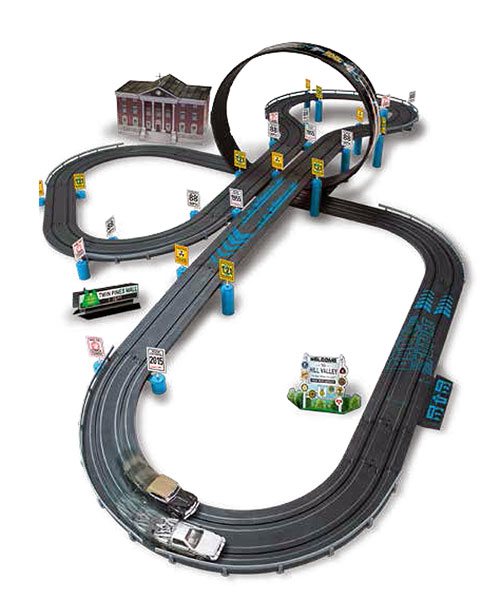 No matter the age, it's hard to find someone who's not passionate about
Back to the Future
. It's a franchise that represents the best in every one of us, and that philosophy clearly informed the creation of this set. So, whether as a gift or just a little something for the kid in you, place your orders at
3000toys.com
today!
And don't forget to pick up an
Xtraction Pit Kit
to keep your slot cars running in tip top shape!