It's too easy these days to get caught up in the busyness of life: deadlines, taxes and work. Sometimes it's difficult to focus on the lighter, more positive side. But some companies still know how to awaken that childlike joy in us; one such company is
WSI
. Their commitment to quality and sense of fun are evident in the wonderful models they produce. Let's look at some great new models coming from
WSI
in the near future!

#01-1552 - 1/50th Scale
March - April Arrival
Treffler - MAN TGX XLX with 6-Axle Ballast Trailer
This astonishing six-axle monster is ready to move anything! It would be perfect for hauling your favorite
1/50 scale
construction equipment.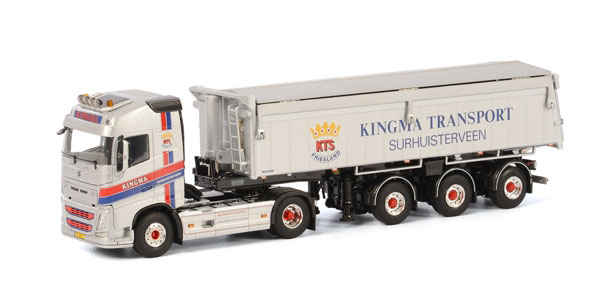 #01-1373 - 1/50th Scale
March - April Arrival
Kingma - Volvo FH4 GL Dump Truck
With a tilting, covered dump bed, this versatile dump truck from
Volvo
will quickly earn its place among your nicest models.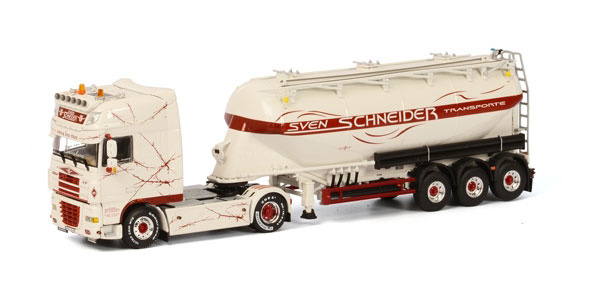 #01-1778 - 1/50th Scale
March - April Arrival
Sven Schneider - DAF XF with Powder Trailer
This outstanding DAF XF 105 SSC with bulk powder trailer is ready to conquer the job in a way that few trucks can. With its emphasis on incredible detail, this unique model deserves a spot in your collection!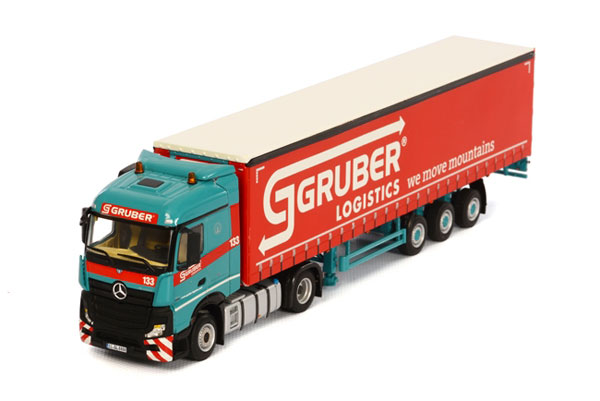 #01-1787 - 1/50th Scale
March - April Arrival
Gruber Logistics - MB Actros with Curtainside Trailer
This Mercedes-Benz Actros, hauling for Gruber Logistics, is committed to getting the job done. Featuring a curtainside trailer and attention to minutia, this is one model you don't want to miss!
So remember to make time for fun in your life; spend a couple of hours focusing on the sheer joy that being alive allows. These great models are the perfect place to start! With these and many more
WSI
models arriving in the coming months, there has never been a better time to collect diecast. Visit us at
3000toys.com
to browse our huge inventory of great
1/50th scale
models and get your pre-orders in today!