The Ford Econoline Van is something of an institution. Many of us remember, as children, seeing these as fleet vehicles for a diverse range of companies. They were used by everyone - from construction workers to medical first responders. Ford's gamble on a full-sized van that would meet the needs of both Fortune 500 companies and small families certainly paid off. They dominated the market for years. I'm pleased to announce that
First Gear
is honoring that legacy with these great new
1/25
scale models!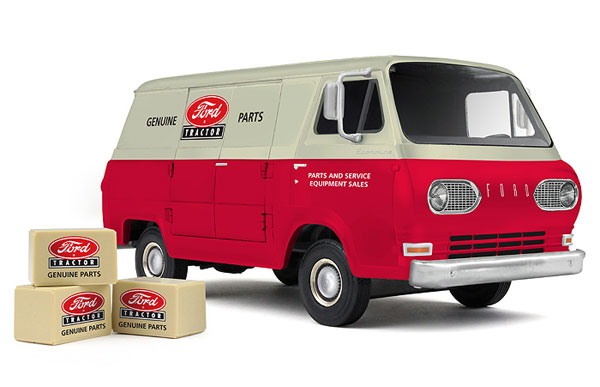 #40-0384 - 1/25th Scale
Summer Arrival
Ford Tractor - Ford Econoline Van
Whether you choose the classic Ford Tractor Parts livery or the distinctive Allis-Chalmers look, both of these models display impressive detail. Featuring authentic cab and body interiors, OEM paint schemes, opening doors, detailed undercarriages, and a stack of branded parts boxes, these vans are fully equipped to become part of your fleet!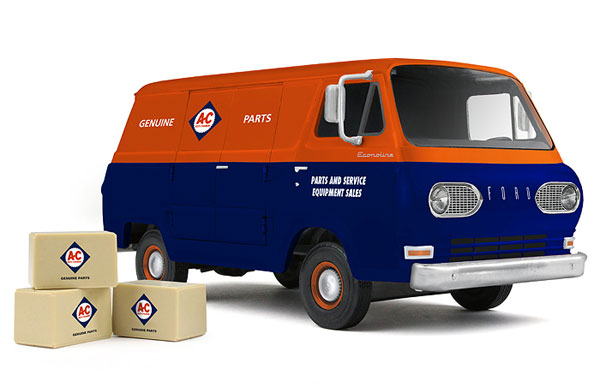 #40-0385 - 1/25 Scale
Summer Arrival
Allis-Chalmers - Ford Econline Van
The Ford Econoline lives on as one of the best-selling fleet vehicles ever produced. Own a piece of that historic legacy with these new
First Gear
models! Visit us at
3000toys.com
and get your pre-orders in today!