Die-Cast Promotions
just arrived with a new
1/64 scale
Fleenor Brothers Kenworth ICON 900 with 86" Studio Sleeper and 53' Wabash Dry Goods Trailer! This truck is nicknamed "The General" in honor of the driver's family members and all Military servicemen/women past, present and future. The truck has a few patriotic touches such as the saying on the back of the sleeper "All Gave Some, Some Gave All."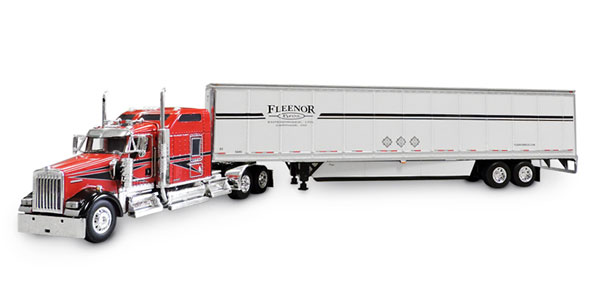 The cab's hood opens up to reveal a detailed engine compartment, and there is beautiful chrome detailing throughout the truck. The fifth wheel allows you to pose the cab and trailer however you prefer.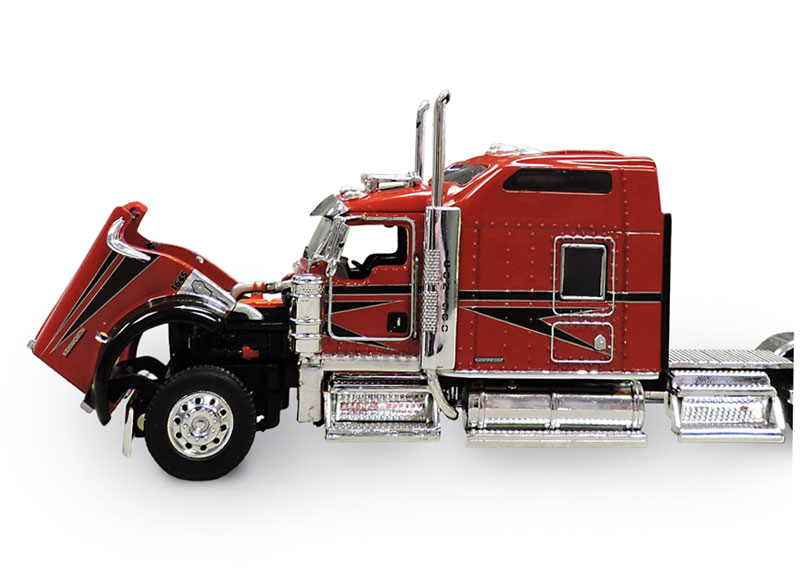 Fleenor Brothers is an enterprise that has been providing trucking services throughout the United States and Canada for over 30 years. You can see the Fleenor Brothers graphics across the trailer, the cab step, and even on the mudflaps.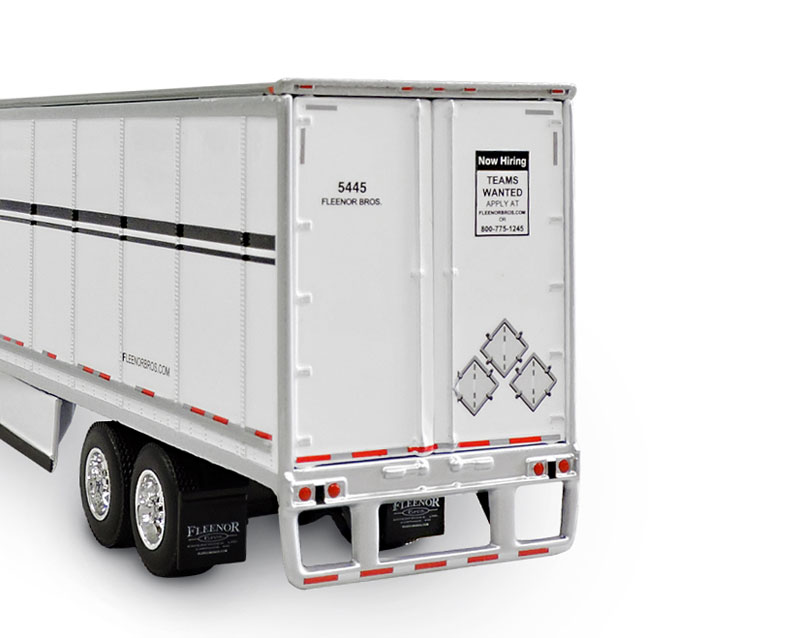 #34037 - 1/64 Scale
Fleenor Brothers - Kenworth ICON 900 with 86" Studio Sleeper and 53' Wabash Dry Goods Trailer